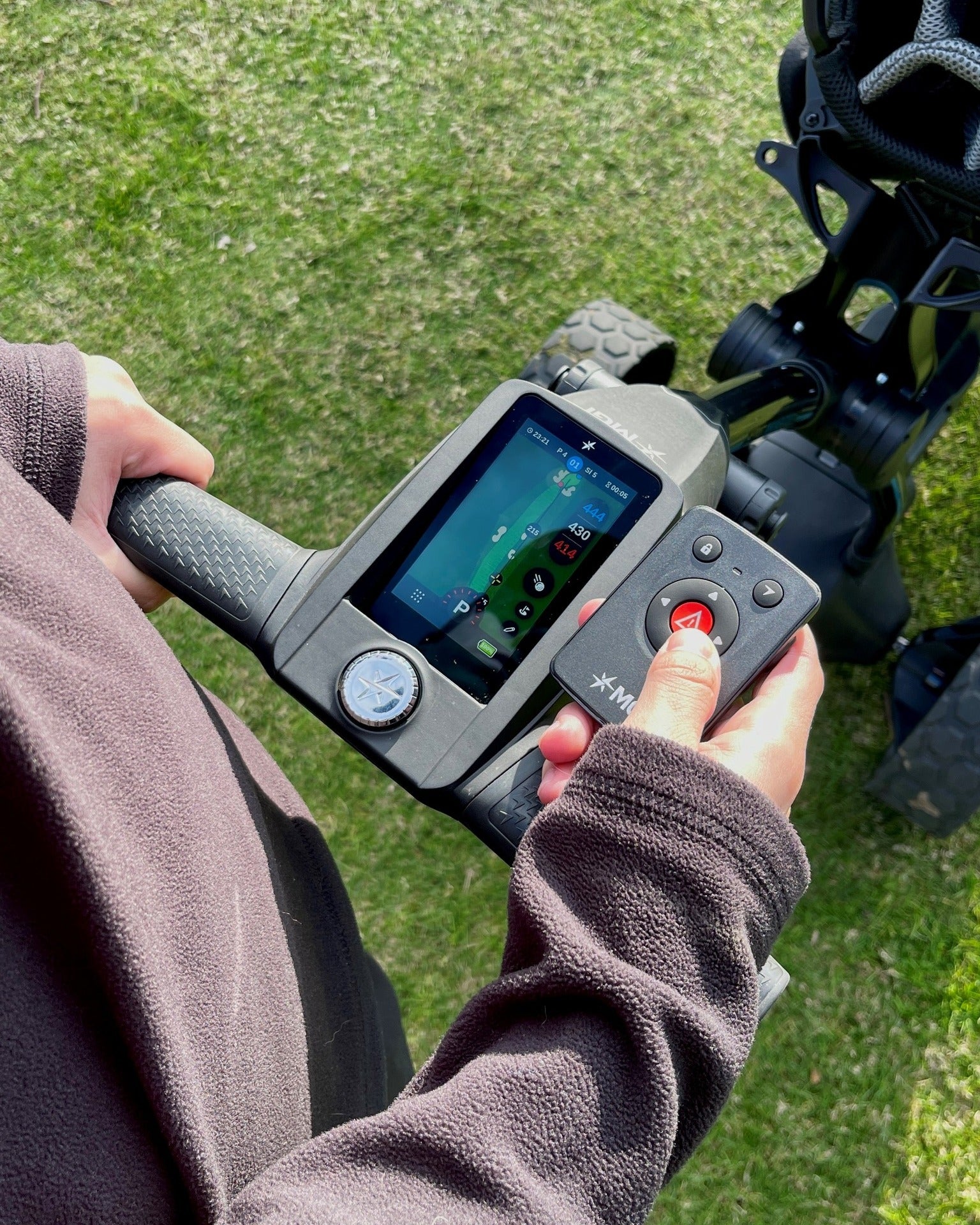 The new MGI Ai Navigator GPS+ is designed with an integrated GPS system built into a super responsive, high-resolution 4" full color all-weather touchscreen display, which will connect you to over 40'000 courses worldwide.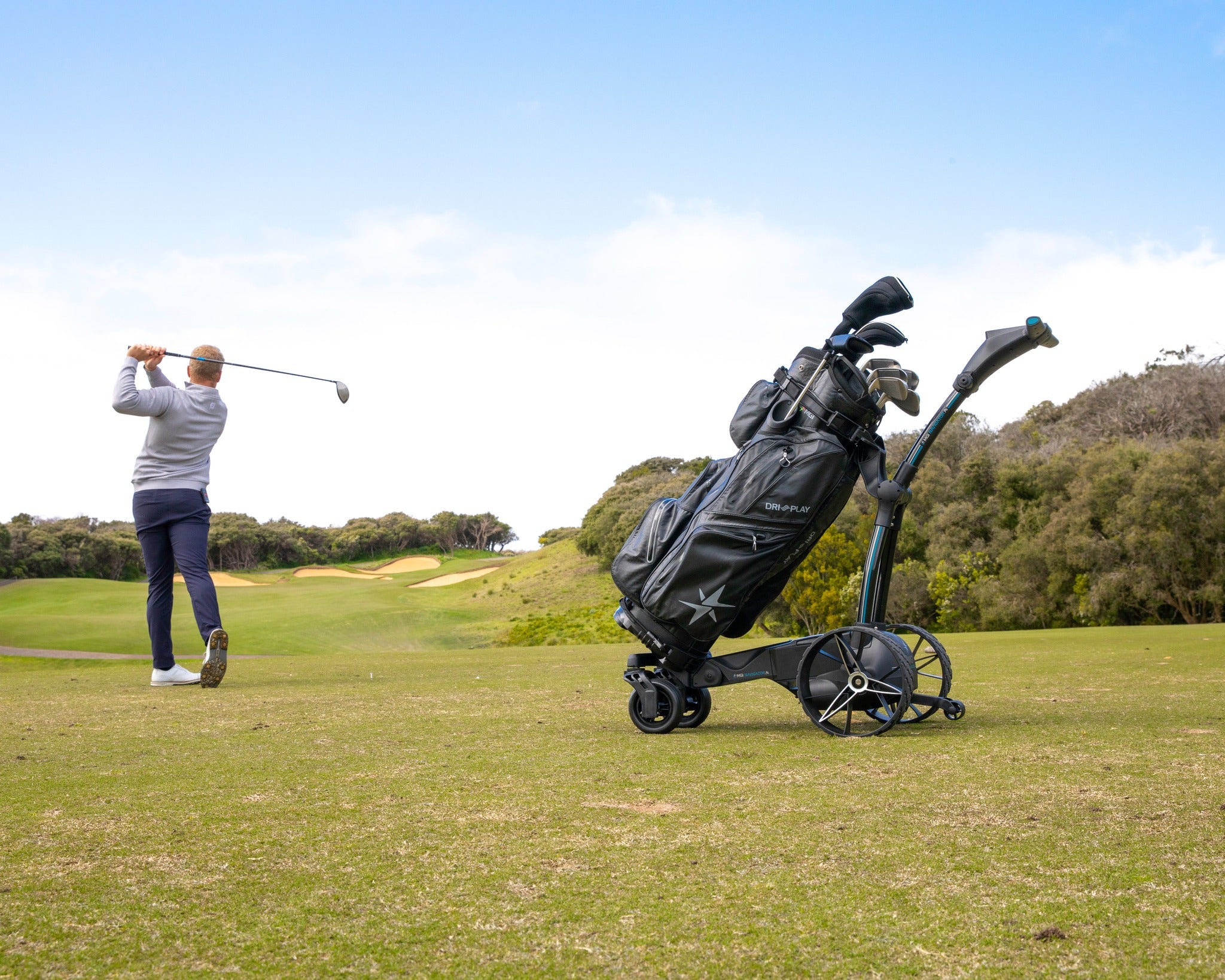 THE #1 MOTORIZED ELECTRIC GOLF CART
AWARD-WINNING ELECTRIC GOLF CARTS FOR GOLFERS WHO WANT TO PLAY SMARTER
Designed to conquer the diverse landscape, the Zip Series Navigator Electric Golf Carts go everywhere you do. Instead of lugging your golf bag or pulling a cart around and compromising your golf game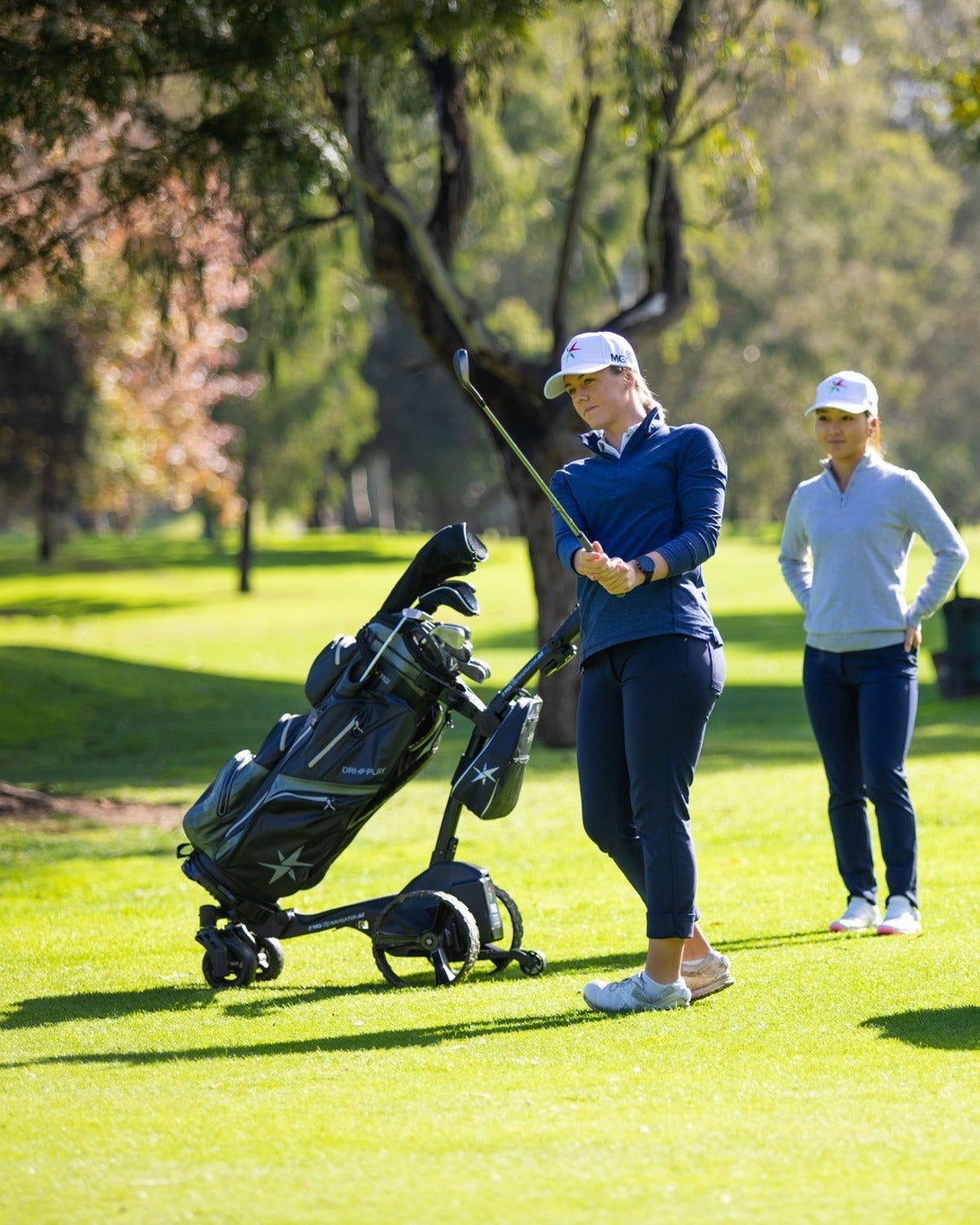 THE COMPANY
MGI is synonymous with motorised golf buggies both in Australia and overseas.
Since its inception in 1993, this Australian owned and operated company has a formidable reputation built on experience, innovation and quality of design. Being the world leader in technological advancements is no easy task. It's made possible through an unending commitment to the investment of significant research and development, time and passion. MGI has revolutionised the concept of motorised golf buggies. Through a path of technology and superior design, the motorised golf buggy has become an object of desire and a most wanted addition to the game of golf.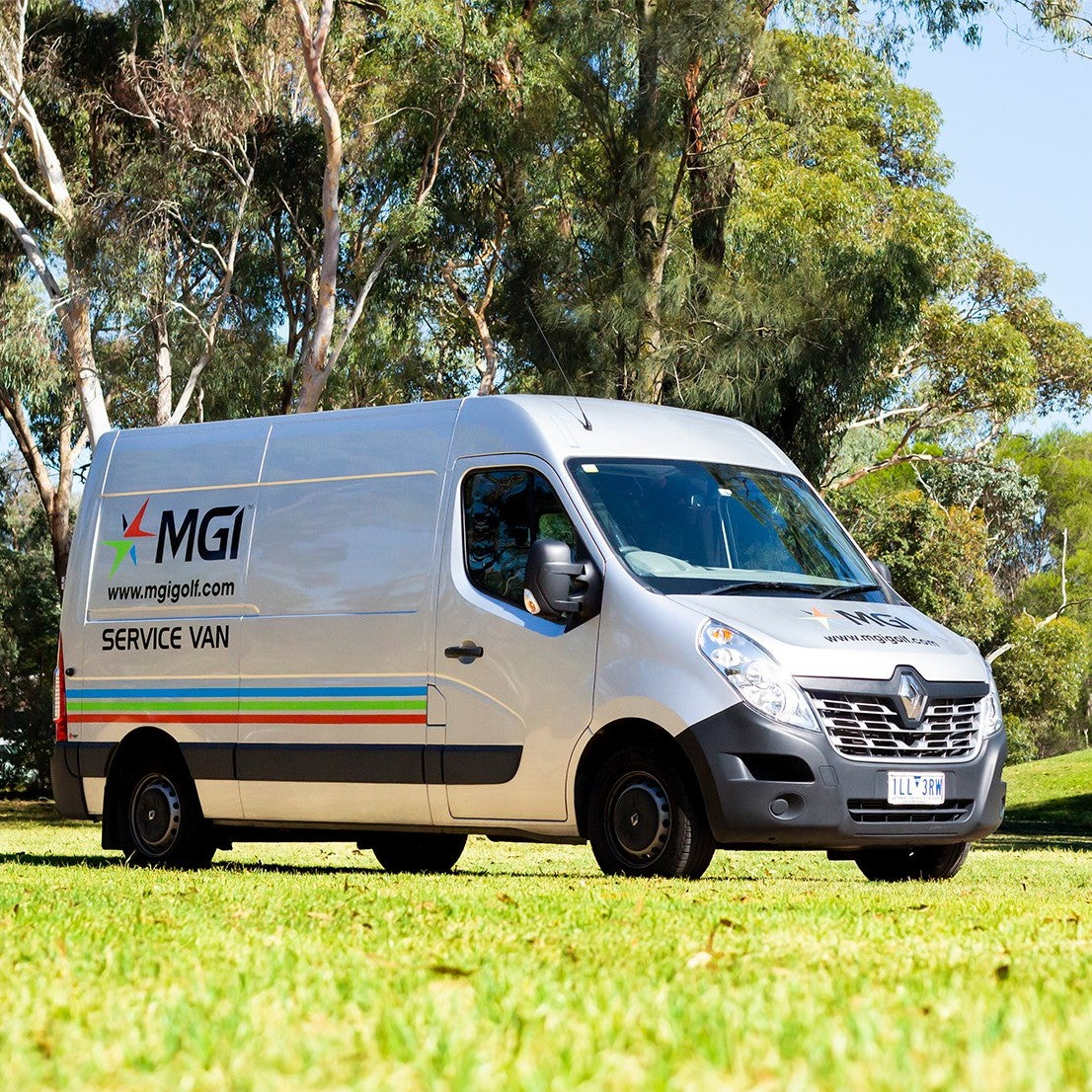 ASSURANCE
MGI is driven to provide its customers with the best quality and most reliable motorised buggy you can buy.
Every buggy is backed by the highest level of customer service giving complete peace of mind. Investing in a motorised buggy is not simply about buying golf equipment. It's about investing in an Australian company who wants to expand the game of golf to as many people as possible. When you buy an MGI buggy, you want your enjoyment to be guaranteed. That's why MGI provides the unique power of more than 80 approved fixed service centres Australia wide. While in Victoria & New South Wales, MGI Mobile service vans visit golf courses and retailers for unique after sales service.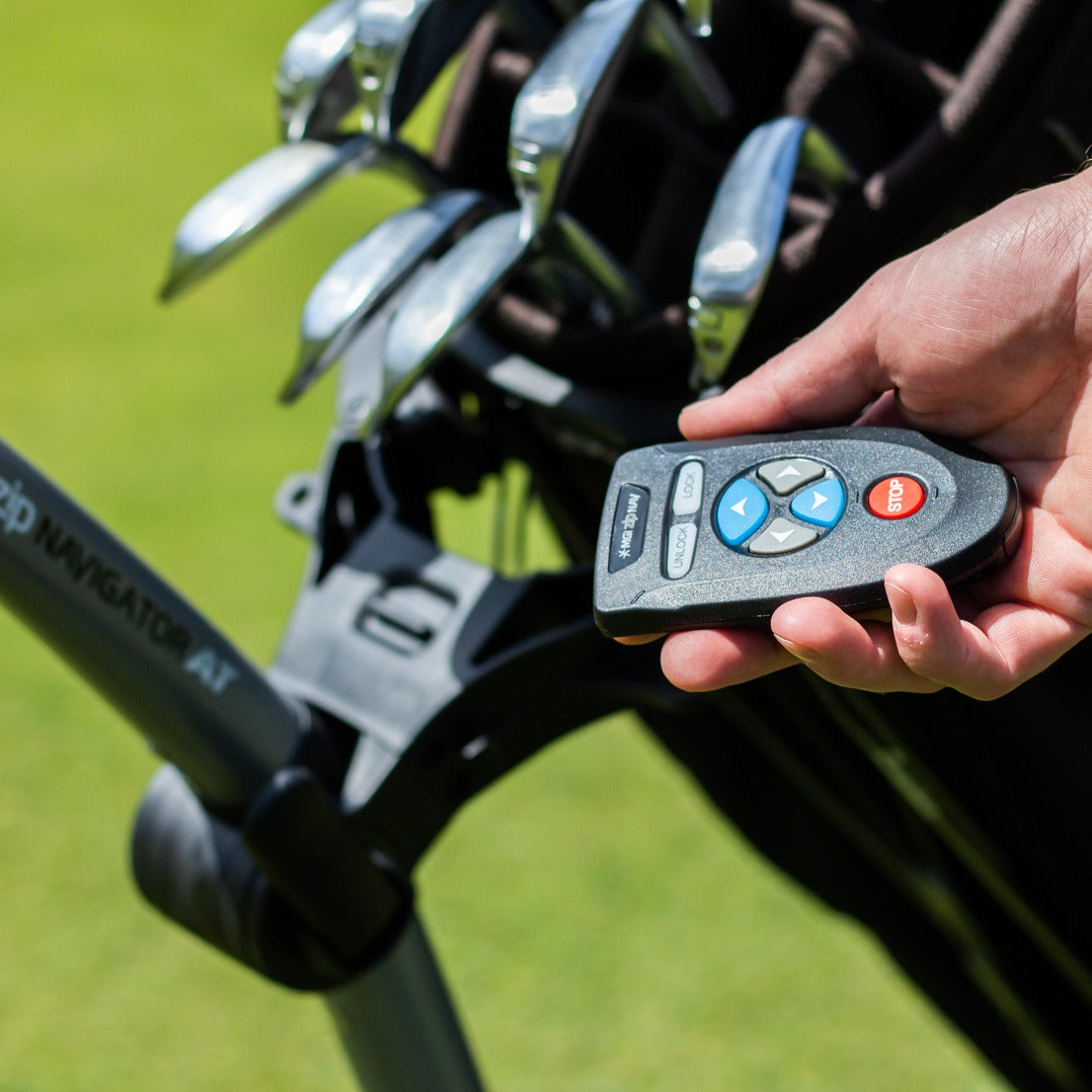 THE TECHNOLOGY
MGI creates motorised golf buggies that deliver exceptional performance and reliability
It's achieved that by reinventing its approach to business and always going the extra step. With a combination of creative imagination and ingenuity, MGI sets out to explore the possibilities of golf. It's great to have technology, but the real art is in the ergonomics and comfortable design of a product. MGI's products are functional, attractive and intelligent. From simple and efficient, to hi-tech onboard patented gyroscopic navigational systems, MGI continues to enhance the game of golf to ensure you get the best score every time.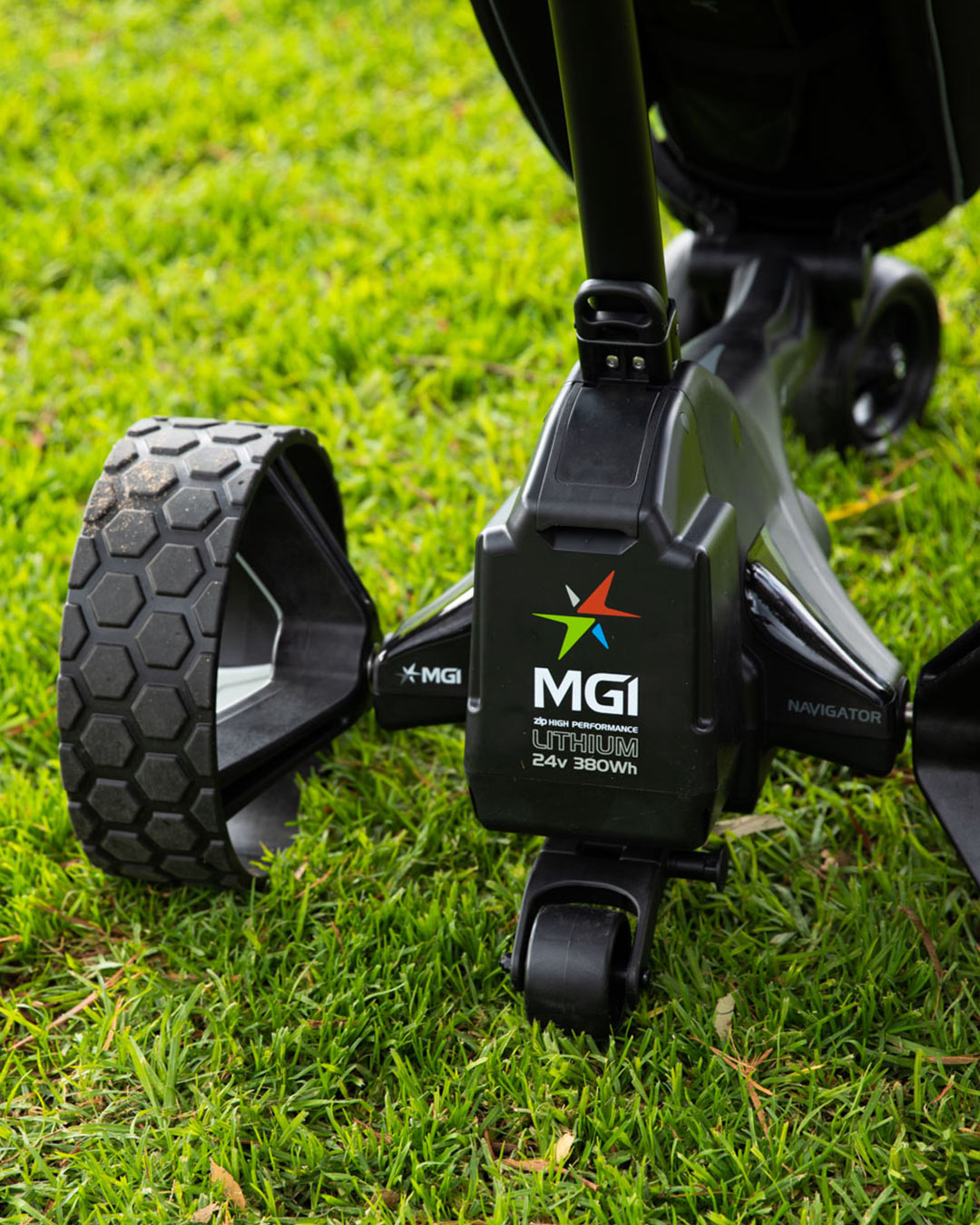 CHOICES
As you read about the newest range from MGI, you'll notice creative design and colour that's differentiated by technology. All MGI buggies are designed for simplicity while being forward of their time. MGI's new and innovative range of motorised golf buggies is sure to satisfy on all levels.